The Port of Philadelphia is one of the busier ports in the country. It is the #1 perishables port in the United State. It also is one of the key entry points for forest products, cocoa and much more. While not a world-leader in terms of cargo and traffic, the port's future is bright. A steady increase in cargo and traffic is in the cards.
According to the federal 2013 fiscal budget, funds will go towards the dredging of the Delaware River. This is a positive development, as it would grant larger vessels access to the port. Something similar occurred with the Panama Canal, and the positive economic effects were so numerous it took many analysts by surprise. For those not in the know, dredging deepens harbors and waterways. Dredging took the Panama Canal to that next level. We can expect similar results in Philly.
Optimism surrounding the port's future is attracting many companies. Recently, Horizon Lines – one of the nation's leading domestic ocean shipping companies – chose Philadelphia as its east coast port, its east coast home. Horizon Lines will be utilizing the Packer Avenue Marine Terminal, which is the port's largest facility. Governor Tom Corbett believes this decision will create a domino effect and other companies will soon be flocking to Philly and its port terminals.
In the article, "Officials, Dock Workers Cheer Shipping Company's Pick of Philadelphia Port," Michelle Durham of CBS Philly writes, "Corbett says this will mean jobs – approximately 635 jobs and an additional 200 vendors and others who come to serve those working." This is good for the city as a whole, its hardworking citizens and area storage facilities.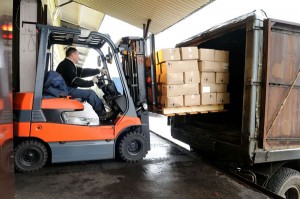 American Supply Co. prides itself on the city's triumphs. Considering we run a full service commercial warehouse and storage facility with convenient locations near all Philadelphia ports of Entry, we are excited that more companies may soon come to us in droves. The dredging of the Delaware will allow companies to transport goods using larger vessel. Naturally, such companies will be in need of commercial warehouses and storage facilities. What do you think?
If you any questions on warehousing, distribution operations needs and the Port of Philadelphia, please contact us today!
You can find the Horizon Lines article here.
–Tom