Depending on the nature of your business, you likely have certain periods throughout the year that are more hectic than others. For many business owners, that time of year is the holiday season. Whether you had trouble keeping up with the larger than average amount of orders, or if you simply needed more space to stock up on materials or products, we're here to help. The team at American Supply Co. offers warehousing and distribution services for clients who are busy or need space for extra inventory whether it's during the holidays or at any other time of year.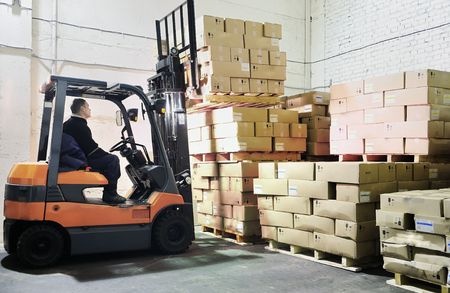 If you've never taken advantage of warehousing and distribution services before and you're wondering what the benefits are, let's take a look at the basics. When you come to us for help with your storage and distribution needs, we'll work with you individually to create a custom plan that is tailored to your business. We know that your business can't be as successful as you need it to be without proper inventory storage and management, so we can provide support when you don't have the necessary space at your own location.
You will be happy to know that our family-owned business operates not one but two large warehouses based in the Philadelphia area. These warehouses offer a combined 200,000 square feet of space to store your goods. Simply storing and shipping your products isn't all that we do of course. We give you complete access to your inventory through our online access system, allowing you to instantly check the status of your orders. This data includes information pertaining to both inbound and outbound shipments, as well as invoices and other important details.
Our complete services include our bonded storage warehouses, same day shipping, repackaging, temporary storage, daily pick up and more. No matter what type of storage or shipping services you're in need of, we can work with you to get the job done. Contact us today by calling 215-739-2627 and find out more about how we can help!