The Port of Philadelphia has experienced four consecutive years of double-digit growth in cargo figures. Based on the figures from the first three months of 2014, it looks like we'll be making this the fifth year of substantial growth in our sector.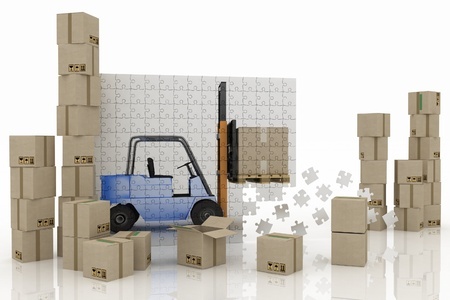 Charles G. Kopp, Esq., the chairman of the Philadelphia Regional Port Authority, stated that the Port of Philadelphia handled 5,100,385 tons of cargo, which was a 15% increase from 2012. He went on to say that despite this winter being dotted with record snowfall, the port pulled in fantastic numbers, indicating that the change of the season should promote even more growth in 2014.
Containerized cargo experienced a 33% increase from the 44,517 TEUs in January and February of 2013 to the 60,713 TEUs that the port has seen this January and February. Cargo not shipped in containers (break-bulk cargo) is up 17% this year at 200,266 metric tons handled so far in 2014 over the 171,552 tons in the same period last year.
The major increases so far this year are, in large part, attributed to the steel handling in the Port of Philadelphia. In the first two months of 2013, 17,489 tons of steel were transported out of the port, but this year, that number has grown to a whopping 73,115 tons.
Overall, there's been a 17% increase in cargo handling through the port just by the beginning of March. It's a promising start to what appears is going to be a great year for the Pennsylvania port.
Be a part of the growth of our sector. Contact American Supply Co. today for all of your shipping and warehouse need.
–Tom
Source: http://www.phillyrecord.com/2014/04/philadelphia-port-sees-double-digit-growth/